Can Solar + Storage replace conventional sources of energy?
Solar generated electricity is cheap and clean, but only when the sun shines. However, advances in battery technology make it possible -- and increasingly economical -- to store up that energy and release it when its needed. What's more, even modest amounts of battery storage can provide multiple benefits to grid stability and operational costs.
Tonight's discussion will investigate a few key questions:
What are the key technologies behind solar generation?
What are the key technologies behind advanced battery storage?
What are the accelerators and inhibitors for solar + storage?
What does this mean for business, politics, and the common citizen?
Agenda
6:00 - 6:45 PM Reception & Networking
6:45 - 7:00 PM Welcome & Opening Remarks
7:00 - 8:15 PM Panel Discussion
8:15 - 9:00 PM More Networking
Our Panelists In keeping with Cool Energy World's philosophy of considering all angles to a discussion, our panel comprises experts representing diverse facets of the energy sector:
Robert Poor, (Moderator) Chairman of Cool Energy World, architect of ZigBee & IoT
Marc Van Den Berg, Partner at DBL Partners, a cleantech investment firm
Angelina Galiteva, CAISO Board of Governors, Founder and Board President at Renewables 100 Policy Institute
Don Paul, Executive Director USC Energy Institute, ex-CTO of Chevron
Tom Hajdu, Chief Innovator of South Australia, CEO of Disrupter
Fred Robinson, VP of New Markets at Cypress Creek Renewables.
About Cool Energy World
There is a perfect storm brewing -- driven by advances in solar- and wind-generated energy, battery technology, electrification of vehicles and other "cool" technologies -- that is poised to dramatically change the way we generate and consume energy in the world.
Cool Energy World is a community of technologists, entrepreneurs, investors and policy-makers who are driving the world's transformation to "cool" (non-thermal) energy, where professionals share knowledge, ask questions, and not only predict the future of Cool Energy, but help create it.
About CCI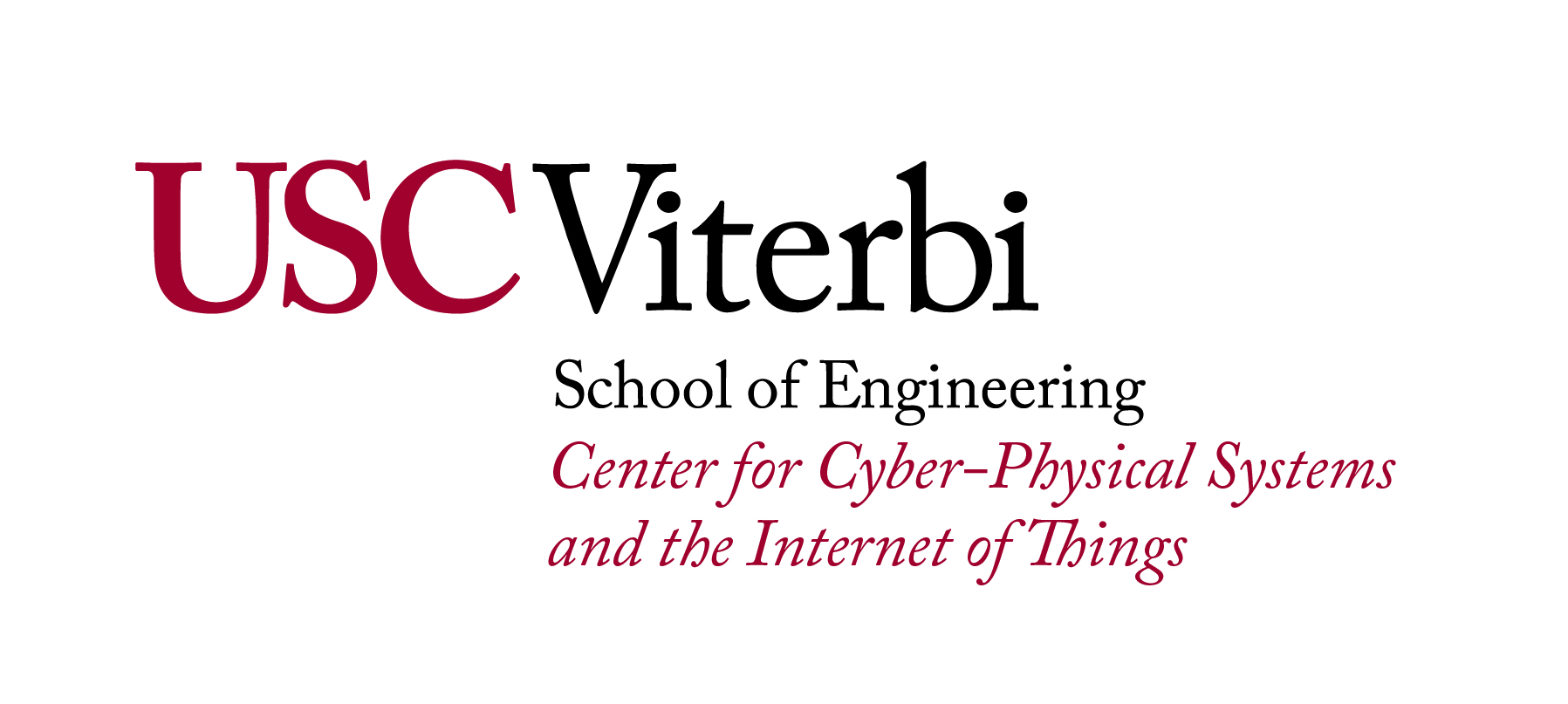 The Viterbi Center for Cyber-Physical Systems and the Internet of Things (CCI) is a recently established center at USC focused on thought leadership in these emerging areas. It comprises more than 40 faculty from Engineering as well as other schools including Medicine, Communications, Business, Architecture, Education, Policy, whose expertise span "horizontal" tools and technologies such as networking and cyber-security, as well as "vertical" application domains such as transportation, smart cities, smart buildings, manufacturing, healthcare. Find out more at http://cci.usc.edu/